Big Ask Student Feedback 1
We asked for your views through our BIG ask survey, thankyou to the 1195 students who replied from Year 7 to Year 13.
What did you say ?
94% said that you know and understand the school's vision and ethos of (Be Proud, Be Kind, Be Ready)
98% said that you were encouraged to respect people from other backgrounds and treat everyone equally.
94% said that you know where to go if there is something worrying you
92% agreed that my teachers give me work that challenges me.
94% said that you are encouraged to have good attendance and punctuality.
94% said that school has clear routines and expectations for the behaviour of all pupils across all aspects of school.
1,034 (of 1195) said that you would recommend the school to a friend.
You said …. we did
Our existing curriculum maps are here.
Coming soon new and revised learning journeys for display in school for each of the subjects that you study. An example of this for Geography can be seen below :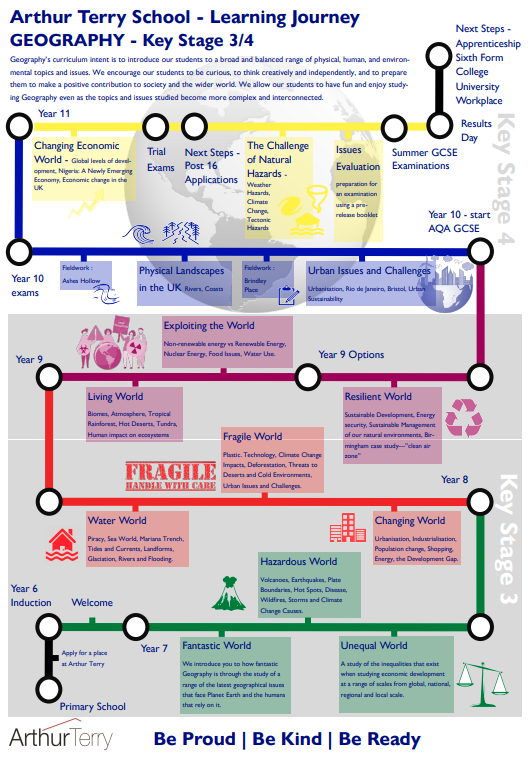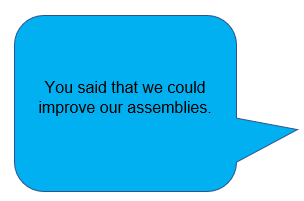 All members of staff who present assemblies now have a standard protocol which they must follow to ensure they are high quality and engaging.