Newsletter
Thursday 16th December, 2021
Merry Christmas!
As I sit down to write our report for charitable and community services since the start of this academic year, I cannot help but do so with great pride and a huge smile. Not only have we enjoyed planning, fundraising, and participating in so many wonderful events, but it has also been our most successful academic year of fundraising to date – and we are only four months in!
Prior to the start of this academic year, as a school we had a clear focus for the year ahead and wanted to draw inspiration from our new school ethos; Be Proud, Be Kind, Be Ready. As a school it was important for us to ensure that we took pride in our achievements, continued to focus on kindness and made sure that we were prepared for any challenge that lay before us.
To begin our charitable journey, as a team we looked back at our charitable work in previous years to develop a strong sense of pride in what our amazing school could accomplish. This was a truly wonderful experience as it meant that as a school community we could look back at photos, letters, articles and enjoy our own memories of our charitable achievements. As a result, we began our planning process already feeling exceptionally proud.
As a school, we really wanted everyone to understand the importance of our charity work and the importance of kindness and what it means to be kind. We also wanted to emphasize how together we could make such a difference to others through our acts of kindness both in school and the wider community, including charitable services.
With our heads full of ideas and our hearts filled with determination, we knew what we needed to prepare to ensure that we were ready for the task ahead of us. As a committee we developed action plans, designed advertisements, and prepared ourselves for a year jam-packed with fundraising, campaigning and exciting events on behalf of many exceptional charities.
Fast-forward to the month of December and so far we have baked cakes, worn green, cycled 190.73 miles, danced in Halloween costumes, worn yellow, donated, collected and delivered food to a local foodbank and just recently – sported some seriously festive jumpers.
It is from these actions, from the determination of staff, from the efforts of students and the support of parents, together we have been able to raise over £6300 in funds to date; a total that still awaits further funds raised for The British Legion and Save The Children.
Through our preparation and through our collective kindness we have been able to support some incredible charities such as Macmillan Cancer Support, Children In Need, Movember, The Royal British Legion, Save The Children and Hope Food North Birmingham.
And we have only just begun…
Wishing you all a very Merry Christmas and a huge thank you from us all at The Arthur Terry School for your immeasurable support.
Yours faithfully,
Mrs Harding and The Student Charity & Community Committee.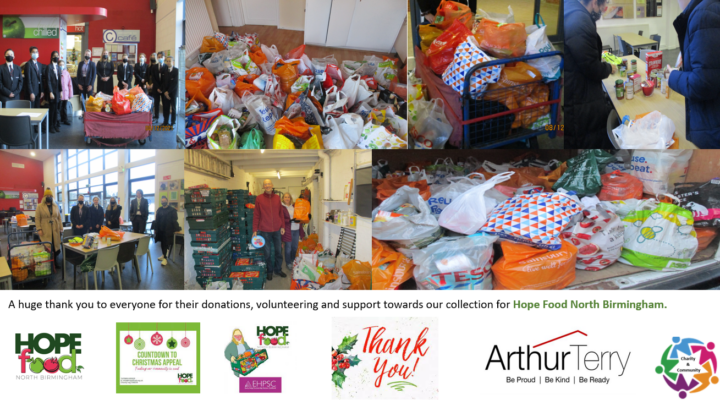 Spring Term Diary
Friday 17th December
School Closes at 12 midday for students
Monday 20th December – Tuesday 4th January 2022
Christmas Holiday
Wednesday 5th January 2022
Year 7 & 8 in school for Lateral Flow Testing only
(NO OTHER STUDENTS IN SCHOOL)
Thursday 6th January 2022
Year 9 & 10 in school for Lateral Flow Testing
Year 7 & 8 in lessons
Friday 7th January 2022
Year 11 and 13 in school for Lateral Flow Testing
Year 7,8,9 & 10 in school all day for lessons
Monday 10th January 2022
Year 11 & Year 13 Progress Exams continue
Monday 10th January 2022
Year 12 in school for Lateral Flow Testing
All other year groups in school all day

Precious Lives Workshops for Year 9 & 10
Thursday 17th February 2022
School closes for February Half Term Break
Friday 18th February 2022
Teacher Training Day
Monday 21st February – Friday 25th February 2022
February Half Term Holiday
Monday 28th February 2022
Students return to school at normal time
Thursday 3rd March 2022
Year 9 Parents Consultation Evening (virtual)
Wednesday 6th April 2022
Year 9 Vaccinations (School Leaver Booster)
Thursday 7th April 2022
Students break up for Easter Holiday
Monday 11th April – Friday 22nd April 2022
Easter Break
Monday 25th April 2022
Students return to school
Exams
All Exam Information is updated regularly on our website.
Please CLICK HERE to view
Attendance information
To see our updated attendance policy, CLICK HERE
CLICK HERE to view further information from Public Health England.
Parental letters
CLICK HERE to view parental letters
CLICK HERE to view the Arthur Terry Safeguarding Newsletter
Duke of Edinburgh
DT and Art
Pumpkin Competition
Art and DT ran a pumpkin carving competition for Year 9 as part of their unit of work based on Tim Burton and skulls. They also looked fantastic for Halloween! Take a look below…
Christmas Card Competition
Over 2 Art lessons Year 7 have been focusing on watercolour and collage techniques to create images for this year's school Christmas card.
Students learnt how to apply washes of paint using a wet on wet technique, how to spatter and spritz, and how to use carbon copy paper to apply sections of collage to an image. They worked from a wide selection of images and were also given the opportunity to bring in additional entries from home.
We had so much impressive work that the Art department chose 14 winning entries which joined together to form this year's school Christmas card, with a front and a back!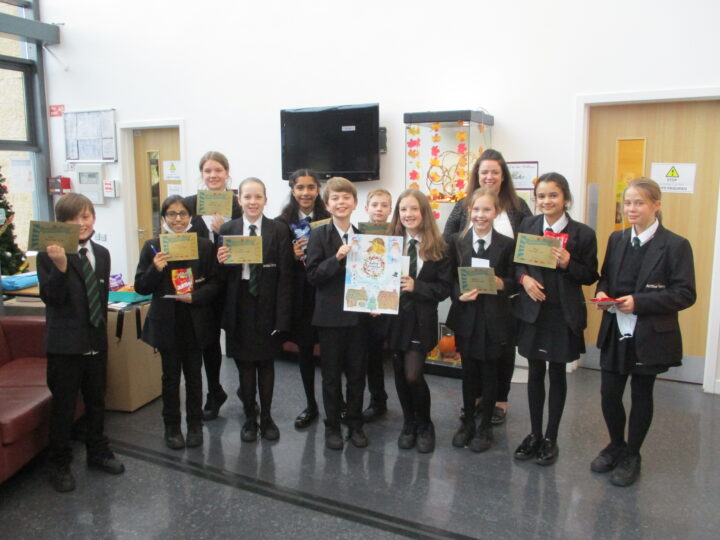 PE News!
Sixth form fitness
Lunchtime badminton
Lunchtime table tennis
Social and team netball
Girls football
Handball
Year 7 football
Fixtures and results highlight from this term
Year 11 winning county netball
Year 11 football team won 8-0 against Erdington academy
Year 9 and Year 11 football teams have both made it through to the next round of the cup
We have entered the National England handball competition this year and fixtures will begin from January onwards. Keep your eye peeled on the twitter account for fixtures and results!
Sutton Schools XC Cross Country Report
Following trials for all age groups; 6 teams were taken to compete in the Sutton Schools XC.
The students were a delight and credit to the school and were well supported by parents. We had 10 students who secured TOP 3 placings across the 6 age group races; which included 3 very notable 1st Place Race Wins from:
Finley Y7
Daniel Y8 (…in the Y8/9's age group too!)
Phoebe Y9
The 10 students who scored top 3 positions are very worthy of the praise they have been given.
The Rescue Cultural Capital Trip
On 27th November a select number of year 7-11 students enjoyed a visit to the Phoenix Arts Centre in Leicester to watch 'The Rescue'. The National Geographic documentary detailed the extraordinary, against all odds, rescue of twelve Thai schoolboy footballers trapped in a flooded cave in Thailand in 2018. Academy Award-winning directors and producers E. Chai Vasarhelyi and Jimmy Chin, brought alive one of the most perilous and extraordinary rescues in modern times.
'The Rescue' is a story about a collection of people of all different nationalities, languages and cultures working together to achieve a common goal and served to remind all who attended of the beauty of humanity, especially after the last few years of global challenge.
In the summer of 2018, a short outing after soccer practice became a two-week saga of survival, with monsoon rains trapping the twelve boys and their coach in a in a pitch-black chamber two kilometers into a labyrinthine cave in Northern Thailand.
The film kept our students on the edge of their seats as it shone a light on the high-risk world of cave diving and the astounding courage and compassion of the rescuers, alongside the shared humanity of the international community that united to save the boys.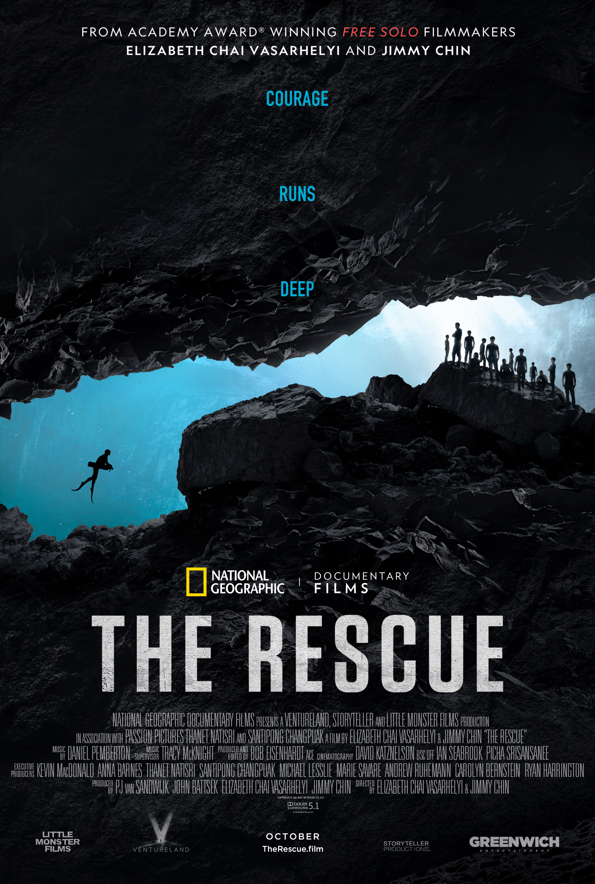 'I have a voice' Politics After School Club
Year 12 Politics students have enjoyed weekly mentoring sessions with Rebecca Deegan, Founder & Director of 'I have a voice!'.
'I have a voice!' shows young people how they can engage with the political system, hold elected officials to account and make their voices heard across a range of pressing social challenges.
The sessions have been empowering our A Level students by equipping them with the skills, knowledge and confidence to speak up about the things that matter most to them and their communities.
Each of our students is working either individually or in pairs, on a social action campaign that matters to them. The sessions are after school each Tuesday and have been a brilliant enrichment opportunity. Mr Gaudin and I enjoy teaching academic A Level politics but this extra-curricular club is teaching our young people how to actively 'do' politics and become young activists

Careers Live, Arthur Terry Exclusive Employer Encounters!
Fortnightly Careers Live webinars, providing exclusive interaction between professional employers and Arthur Terry students, have continued to be offered throughout this first term of the 2021-22 academic year.
So far, students have had the opportunity to hear from, and pose questions to, West Midlands Trains, Network Rail, the National Apprenticeship Service, CTM Pathway, Tritax BigBox (chartered surveying), a talk on journalism from the former Head of Al Jazeera English News TV station, Paul Carr Estate agents, HSBC, Pinsent Masons, Capsticks, Trentham Estate and the Arcadis Group.
There have also been three bespoke degree apprenticeship live support sessions for year 13 students interested in exploring this route. Still to come in the run up to Christmas are BMW apprenticeships and the British Army. Please continue to encourage your young people to tune in and engage with the world of work!